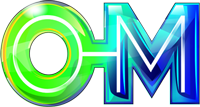 Being a 360˚ energy powerhouse and at the forefront of technology, supporting private power plants with their daily operation and maintenance (O&M) is at our core. Edeltech O&M was founded in 2013 as a professional O&M arm that leads the revolution of the private electricity market with dedication, excellent service and professionalism. Most importantly we make it happen.
At Edeltech O&M it's all about the people
We  invest in our people to help them constantly broaden their expertise in the field. At Edeltech O&M, we believe it's all up to us. It is with this in mind that we take responsibility for everything that we do. It is this responsibility that pushes us to operate and maintain all power plants with utmost knowledge and experience.